They are known as glass fibre polyester resin grids within professional circles. The glass fibres provide the rigidity and the even distribution of the load which appears on the grid, while the artificial resin provides the ressistance against the chemicals.
The main characteristics of the artificial resin grids:
• outstanding resistance against chemical and atmospheric influences, • high mechanical loadability, • raw material which does not soften when heated, • unlimited lifespan, • low weight by square metre, • stable dimensions, • outstanding dielectric characteristics, • structure which does not need any maintenance.
These characteristics cannot be found together at similar raw materials.
Artificial resin grid types
Open grating - square mesh
material: polyester resin with infinite glass fibre strengthening
surface quality/formation: concave or quartz sprayed
anti-slipping: R13 V10 (concave), R10 V10 (quartz sprayed)
color: RAL 7004
Open grating - micromesh
material: polyester resin with infinite glass fibre strengthening
surface quality/formation: concave or quartz sprayed
anti-slipping: R13 V10 (concave), R10 V10 (quartz sprayed)
color: RAL 7004
Covered grating
material: polyester resin with infinite glass fibre strengthening
felületminőség/kialakítás: kvarcszórásos
anti-slipping: R10 V10
color: RAL 7004
*The grids in the above tables are available in the stated dimensions from our warehouse, for more information, please ask for our help!
Artificial resin grid profiles
The artificial resin profiles are manufactured in 6 metre long pieces, in yellow or grey basic colours. In case of demand, they can be ordered in other colours as well. The resin types used at profiles are the Bisphenol -, Vinylesther -, or other resins, even in fire resistant make. Each profile has its special usage field, which can be grouped as follows:
 – profile sections (may hold bigger loads, so they form the support branch of the structures)
– banister profiles (columns, ankle laths, railings)
– profiles for other usages (ladders, columns, ladder steps, protectors against falling back)
The endless glass fibres are manufactured in longitudinal direction (in the direction of the pressure and the thread) with a glass proportion of 70 %, which guarantees the high mechanical resistance. The structures do not need any maintenance so their usage is positive from the economic point of view as well. Regarding the electric properties they are insulating and non-magnetic. Their profile structure can be cut to dimensions and shaped very easily using traditional tools due to their light weight. Mounting is easy, there is no need for welding or protective coating. Normally, the profiles are linked with stainless steel rivets, screws or GFK screws. The ordered GFK structures are first completely pre-assembled, then disassembled and packed in the factory. This way due to the mounting on the premises the customer gets a structure which has already been tested during assembly.
Hollow section profile (53Q)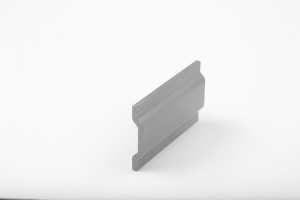 The new and innovative products are the perfect solution for dock and quay floorings in the marinas because of their resistance to brackish environments, to the temperature leaps and U.V. rays in addition to their antiskid property and low water absorption.
They are maintenance free and therefore they are ideal for the demands of the professionals in seaside resorts and private marinas. Different colors are available for a perfect integration to the environment and their wooden plank design, which reproduces the wood features, makes them aesthetically harmonic.
Also suitable for all the outdoor floorings.
MARINADECK
closed grid surface
MDK 20152
MARINADECK
open grid surface
MDK 1230
Artificial resin grids for railway infrastructures
The railway infrastructure requires constant maintenance and renewal in order to meet the growing safety needs of operators and passengers.
Advantages: maximum electrical insulation, no need for grounding or inspections, durable and maintenance free, lightweight and easy-to-handle, workability, non-slip features, reaction to fire
An answer to every need: electric cable conduits & pits, cable ducts, coverage of rainwater channels, pedestrian level crossings for service personnel or the public, sloped stairways for access to embankments, gates, overpass insulation, fencing systems and protections, walkways for service pits, walkways for washing stations.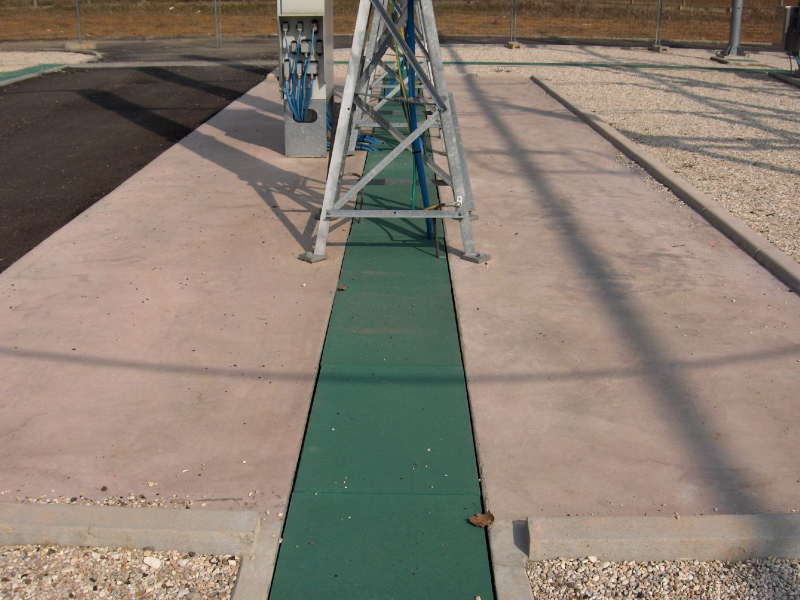 Would you like more information? Ask for a free call back!
Request a call
1. Please fill out the callback form exactly.
2. Click the submit button.
Our colleague will contact you soon.
Thank you for your interest.